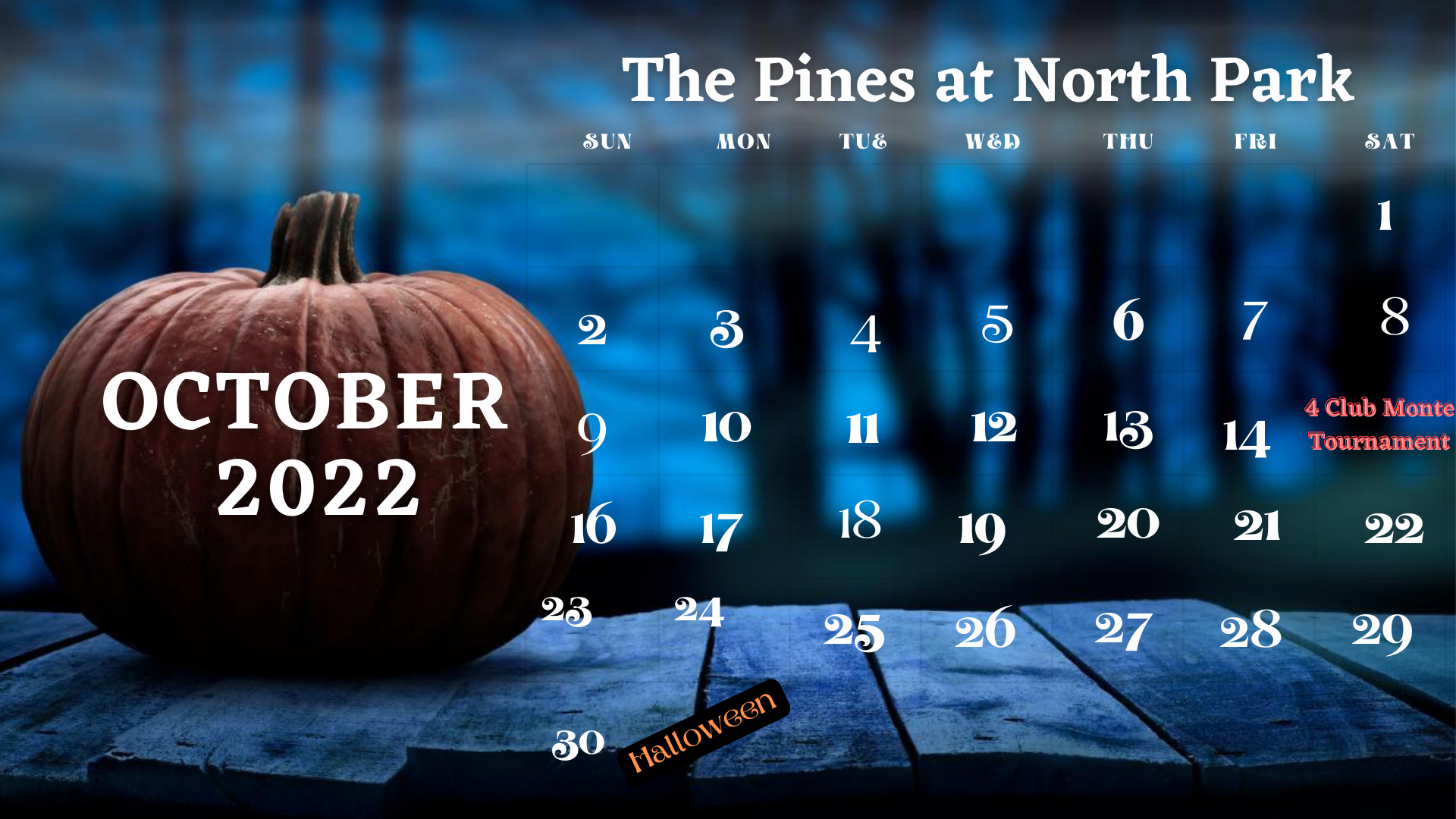 Sunday Afternoon 9 Hole Two Man Scrambles
Starts: November 13th @2:30 P.M.
Join us every Sunday afternoon for our 9 Hole Two Man Scramble!
Off Season Tournament Series:
(Dates subject to change)
November 19th – Two Man Scramble 
            December 17th – 4 Club Monte Tournament
                                                                                            January 14th – One Man Scramble
                                                                                            February 18th – Two Man Scramble
                                                                              March 4 – PARDS Soccer 4 Man Scramble Tournament
                                                                                   March 11th – GLOWBALL Night Tournament 18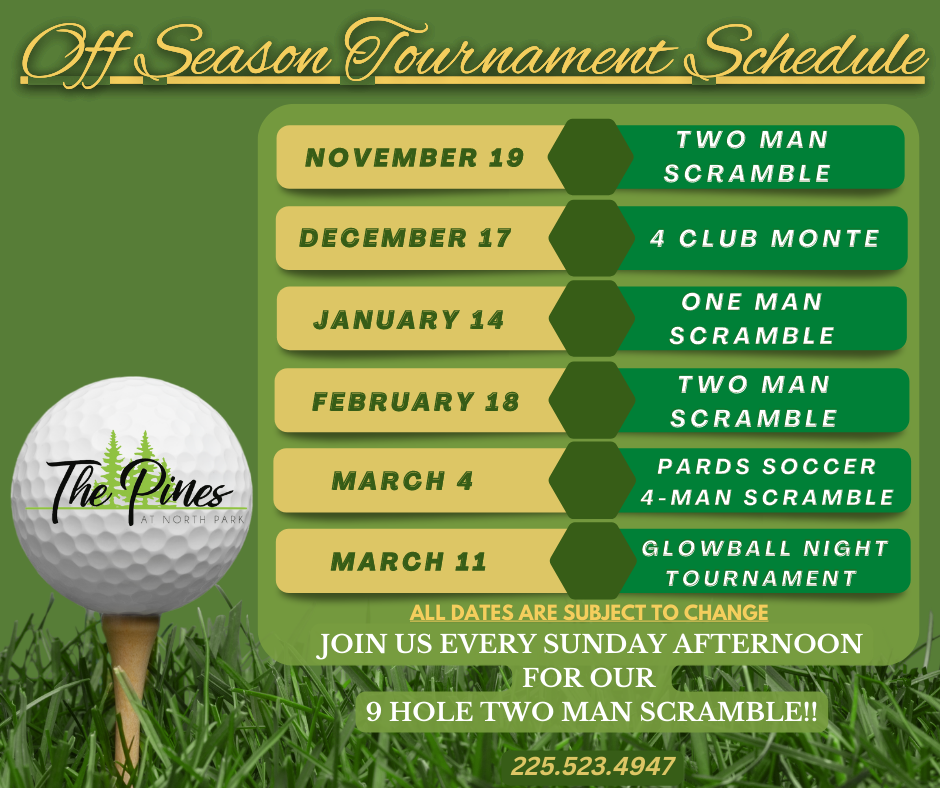 You can also visit the Home Page and scroll down to "Upcoming Events" to preview our Event Calendar! To view events, hover or click the dot on the calendar to view more information regarding an event on that particular day.
For any further questions on how to find or navigate the Upcoming Event Calendar please feel free to give us a call 225-523-4947.