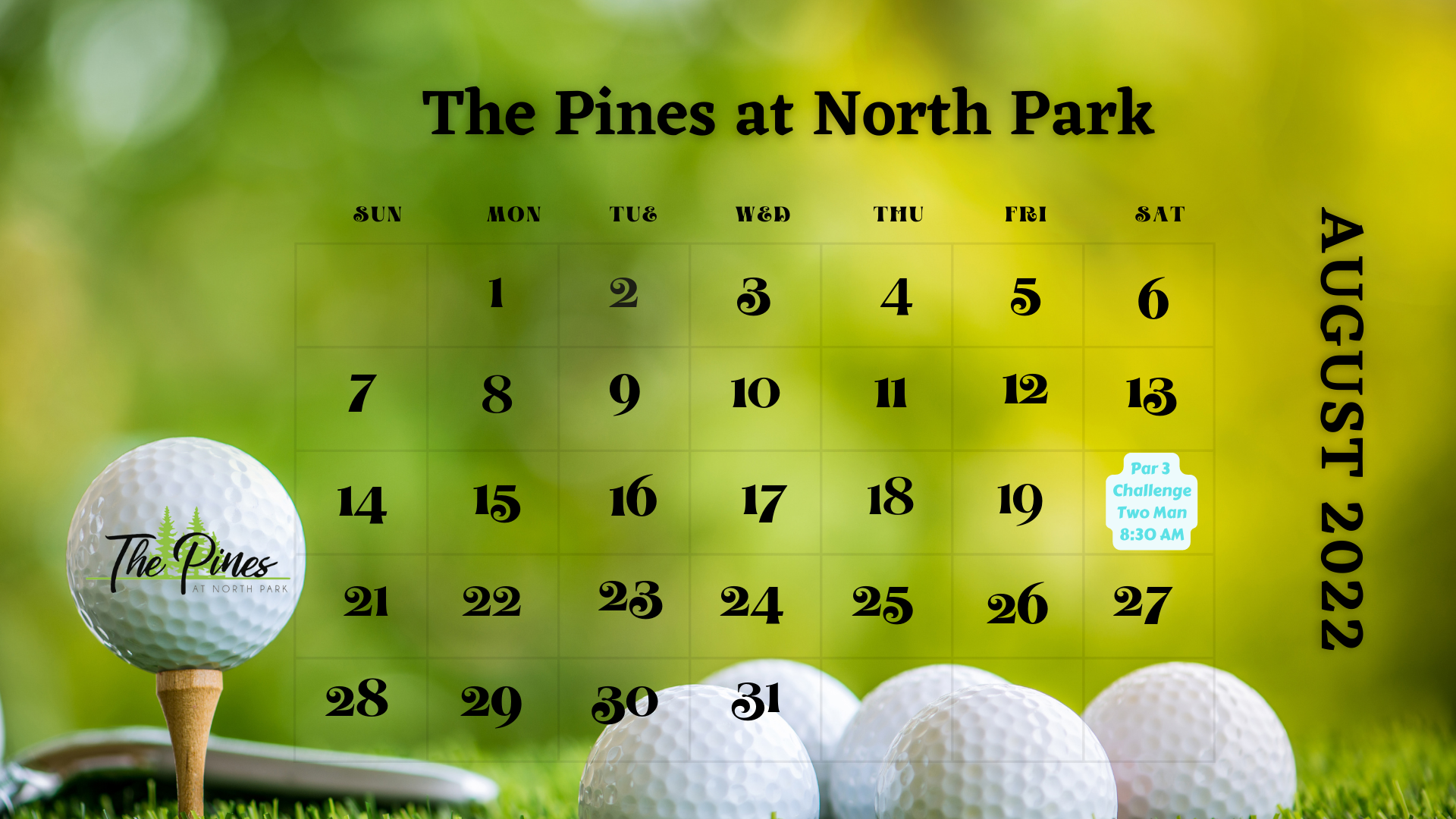 Weekday Scrambles:

Mondays: One Person Scramble
Wednesdays: Two Person Scramble
Thursdays: Two Person Scramble

Call the clubhouse to sign up!!


Fall Tournament Series:
(Dates subject to change)
August 6th – Par 3 Challenge – Two Man
             September 3rd – Purple & Gold – Best Ball
                                                                                            September 30th – Glow Ball – 9 Holes
                                                                                            October 15th – 4 Club Monte – 18 Holes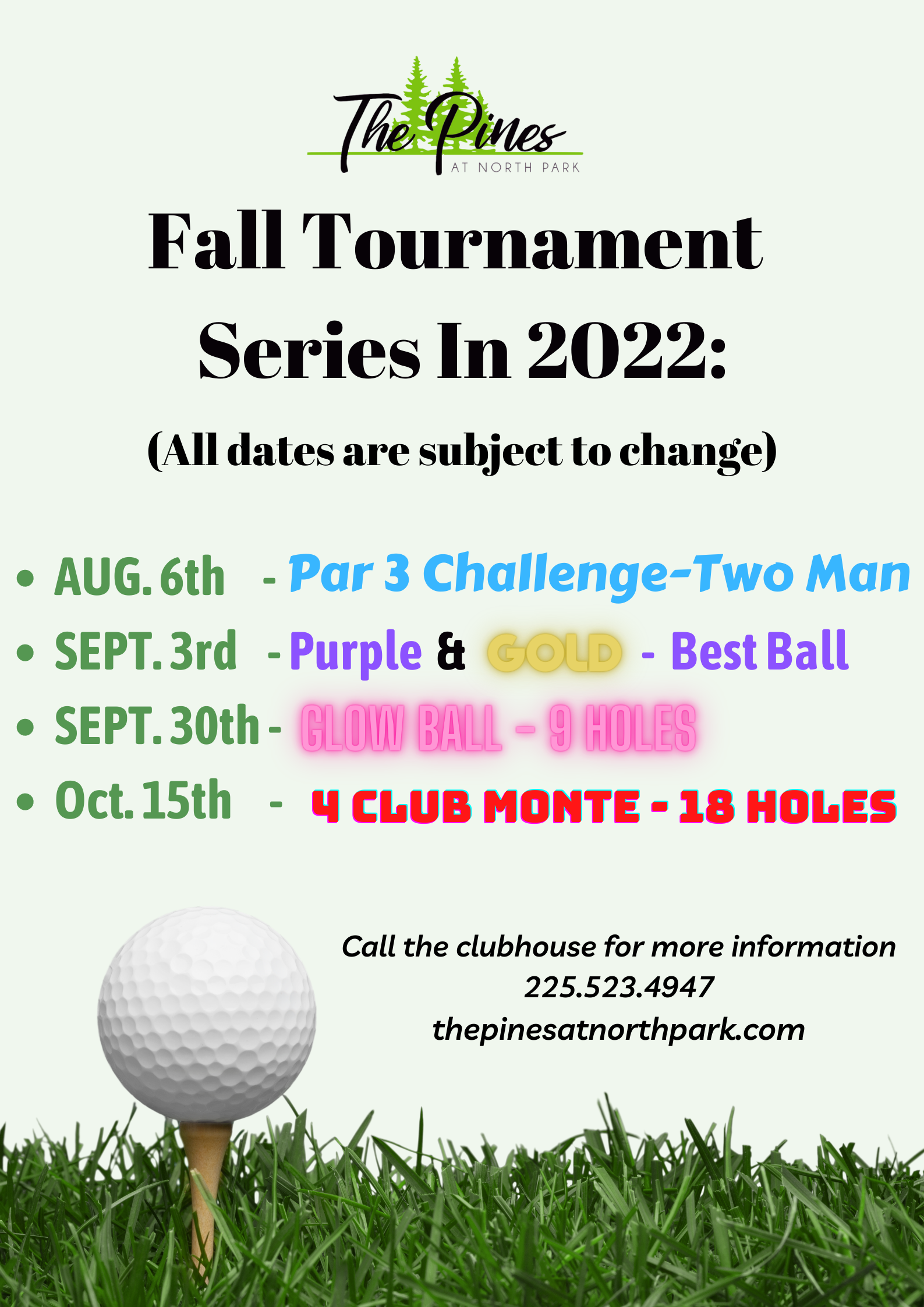 You can also visit the Home Page and scroll down to "Upcoming Events" to preview our Event Calendar! To view events, hover or click the dot on the calendar to view more information regarding an event on that particular day.
For any further questions on how to find or navigate the Upcoming Event Calendar please feel free to give us a call 225-523-4947.