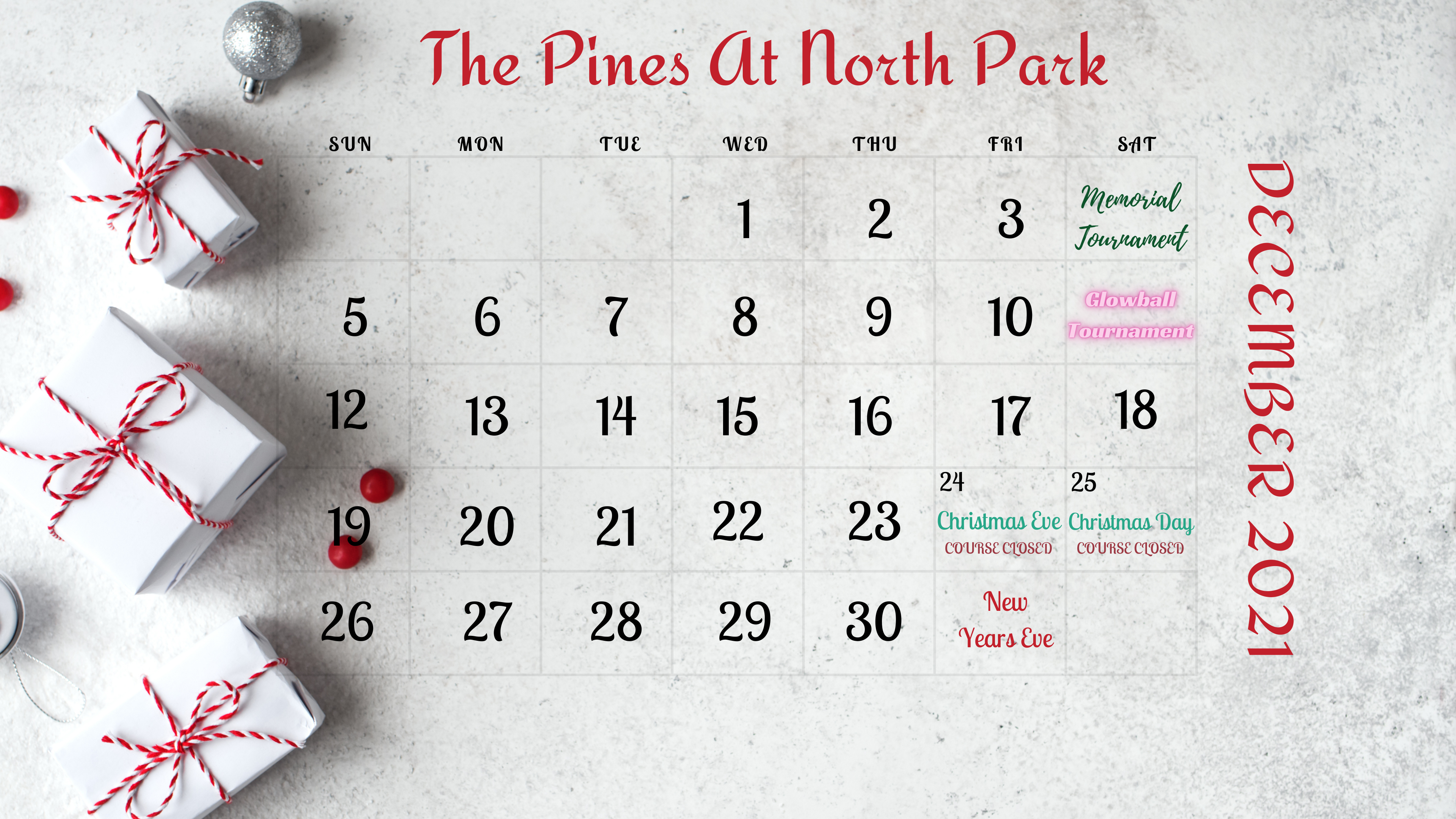 Tournaments:
Willie Taylor & Lindsey "LP" Richard Memorial
December 4th @ 8:00AM – Invite Only
GlowBall Tournament
December 11th @ 6:00PM – Call the clubhouse to sign up
Holiday Special:
The perfect gift for the golfer in your life!
Buy a 3, 6, or 12 month Golf Pass and receive 50% off the cart plan!
Gift cards are also available in the clubhouse!
Closure For The Holidays:
The course will be closed on Christmas Eve & Christmas Day to allow our team enjoy the holiday with family!
You can also visit the Home Page and scroll down to "Upcoming Events" to preview our Event Calendar! To view events, hover or click the dot on the calendar to view more information regarding an event on that particular day. For any further questions on how to find or navigate the Upcoming Event Calendar please feel free to give us a call 225-523-4947.